How To Upload A Podcast Episode On Buzzsprout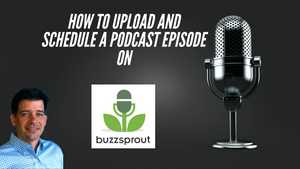 In this tutorial I take you step by step through the process of uploading a podcast episode on Buzzsprout.
This is one part of The Complete Buzzsprout Guide.
If you are just getting started and want to know what each field is for and what it looks like "looking over someones shoulder" then this is the video for you.
If you dont have a Buzzsprout account you can sign up here https://www.buzzsprout.com/?referrer_...
This site contains affiliate links to products. We may receive a commission for purchases made through these links.
**Transcript**
---
Also in Digital Marketing News