Moosend Email Marketing Platform Review 2020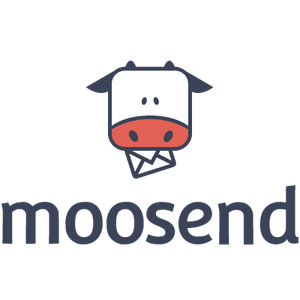 What is Moosend and why should you consider it for your email marketing.
Sadly, email marketing can be time-consuming and tedious every now and then. Fortunately, you don't have to spend too much time crafting emails in the modern era. There is a program that can simplify this process for you!
Experts refer to it as automated marketing software.
Save money with Moosend.
Nowadays, there are no shortages of options, as far as email marketing programs go. I will do my best to navigate you through Moosend. In this article, I will be discussing Moosend, and email marketing program that is about to turn 10 years old.
Want Someone To Write Your Email For You? See Our Content Options.
Moosend: what is it?
Moosend was created in the year 2011 by Panos Melissaropoulos and Yannis Psarras. It is mostly used for email marketing purposes. With its convenient features and intuitive interface, this program allows you to optimize the marketing automation systems you have in place. It essentially removes the tediousness out of this process.
Who is Moosend primarily used by?
This program has more than a thousand customers, which happens to be quite remarkable. Even more impressive is the fact that it prioritizes quality, more so than quantity. Moosend is used by organizations of all shapes and sizes in several different industries.
One of the biggest highlights of Moosend is its affordability. There are several different pricing options for every type of business - including fledging ones - and a free option for up to 1000 subscribers.
The free plan provides you with unlimited campaigns for email marketing. And while it does come with a number of helpful features, it does not come with an IP address (dedicated).
Annual Payment Rates (1000 Subscribers)
Monthly Payment Rates (1000 subscribers)
Monthly subscription
Businesses that have more than 1000 subscribers will receive a number of discounts if they choose an annual plan or a bi-annual plan. Monthly subscriptions are also available. Here are the prices for the subscriptions offered:
Prepaid
For companies who do not send very many emails, and therefore, don't need a subscription. Moosend's prepaid package has the following rates and credits:
$3.00 comes with 1000 credits,
$50.00 comes with 5000 credits, and lastly,
$75.00 comes with 25,000 credits.
It will cost you one credit to send out a single email, which makes it a viable option for those who send emails infrequently.
How does Moosend work?
It won't cost you a cent to create a Moosend account. Here is how you do it:
Visit MOOSEND.
Click the link that says "Register."
Type in your email, then click the link that says "Continue."
Select a password and domain, then click the link that says "Register."
Type in your name, then click the link that says "Continue."
Type in your company's name, followed by its address, then click the link that says "Continue."
Type in some information about your company, as well as the amount of subscribers you have, then click the link that says "Continue."
Once you receive an email with an activation link, click it.
You will automatically be transported to your Moosend dashboard.
Usability
The navigation features you see on the dashboard will help you find things easily and quickly.
What features does Moosend offer?
Moosend can do more than just send emails – in fact, it comes with a number of different features, namely the following:
E-commerce AI
Moosend's automation features are what makes it really stand out from other software of its type. Some of the automations at your disposal include the following:
Shoppable emails.
Customer journey charts.
Abandoned cart email automation.
Automatic restocking reminders.
Automatic cross-selling
Automatic product recommendations.
Simple management and tracking of contacts.
Templates
This program has approximately 40 different templates that you can use right away. There is something available for just about every customer, regardless of what industry they are in. Each template comes with a drag-and-drop editing interface, allowing marketers to brand their emails. If you are tech-savvy, you are welcome to change the HTML coding for customization purposes.
Email list or list management
Email marketing involves email/subscriber lists. Moosend can help you keep subscriber lists properly organized by helping you add subscribers. You can either do this manually or in bulk by uploading an entire database via a CSP (Excel) document.
After you've uploaded it, you'll be able to add various custom fields, including checkboxes and drop-down menus.
This is quite helpful when you want to add customized details about subscribers. Email lists can also be segmented, making things even more convenient. For instance, you can segment users by specific actions or the links they've clicked.
Sign-ups
Each one of the packages offered by Moosend comes with a simple sign-up form. You can personalize this form and add it to your social network accounts or website. Those who have experience with HTML can brand the form after it's embedded on a website.
Automation
Moosend helps you save time with its clever features for marketing automation. These features help users create original content. Users can specify control steps, filters, and triggers. In addition to basic filters, users can also narrow things down by advanced criteria, including weather conditions and location. You'll be able to add filters and conditions of your own to all the main tasks this platform provides.
Countdown emails
Creating a feeling of urgency and/or perceived limitations for promotions can stimulate sales. Your emails can feature a timer that counts down, instilling a "get it before it disappears" feeling.
Integration
This platform has some helpful integrations that can be used with Zapier, WordPress, and WooCommerce. Moosend provides you with a Simple Mail Transfer Protocol (SMTP), allowing you to integrate the program with existing applications. The SMTP can also be used to send out transactional emails via your regular SMTP client. This can also be done by adjusting the platform's configuration lines before they are added to your application.
API
Moosend's API utilizes a basic Get/Post/Delete system. The computing interface known as Application Programming Interface (API) can be added to either a software system or component. It will show you how it can be used by other systems, as well as how you can make requests. APIs are an essential tool for companies that handle private information online.
Testing
Once your email is composed, you can try using some of the convenient tests offered by Moosend. These tests will help you optimize the design of an email before it is sent to recipients, and you will get a detailed report on how effective it is.
Reporting
Finally, customers have the option to view real-time campaign details, which will give them a rundown of what has been opened up, clicked, and bounced.
Further, the reporting feature offered by Moosend allows you to see recipient activity individually. You'll be able to contrast client tracking, as well as track the area that the email was read in.
Highlights
Inexpensive – Moosend simplifies the email marketing process for businesses, no matter how tight their budgets are. In fact, they can get started sending professional emails right away. Plans begin from $3.00, which is a lot cheaper than other competing email marketing service providers.
Pricing choices – you have the option of selecting a free plan, a prepaid plan, and a monthly subscription, among other choices. Moosend provides complete versatility for businesses of all sizes, no matter what their budget's limits are.
Inclusive – every one of the features Moosend offers can be accessed at various levels per plan. In other words, everybody has access to the platform in some capacity, even those who use the free plan.
Smart features – Moosend isolates itself from the competition with several one-of-a-kind features, including an embedded automation template selection. You can also use filtering criteria to find people based on their location, and even the weather conditions they are experiencing. Needless to say, the level of customization offered is unprecedented.
Support – Moosend's developers happen to be quite proud of the customer service they offer. Users who experience any difficulty can receive support either through a live chat, phone call, or email. They also offer a fast response time, to boot.
Downsides
Sign-ups – the subscription forms aren't very responsive or sophisticated, and could really use a lot more personalization features.
Integrations – the native integrations that Moosend offers are very limited, which might not be suitable for large size companies.
Marketing features – some crucial marketing tools are not included, including landing pages. As such, many users will have to use another system entirely to get these features.
Moosend alternatives.
It is impossible to please everybody. You might determine that Moosend is not suitable for you. If that is the case, don't worry - other alternatives are available, including the following:
This is a popular email marketing tool. Mailerlite lets users write emails before sending them. You can access reporting data, as well as send out premium advertising campaigns. A free package is available from Mailerlite, allowing you to send as many as 12,000 emails a month to 1000 contacts. The premium packages vary between $10 and $50a month up to 10,000 contacts.
This platform has modern email filters, landing pages, webinars, and integration features. You can expect to pay between $15.00 and $100.00 each month and they have a nice free plan available. Customization features are also available if requested. This is the best email marketing platform for creators.
See a side by side comparison between Mailerlite and Convertkit HERE
A simple but very effective platform. Constant Contact has all the features offered by competing programs, as well as some outstanding event and website features. There are two unique pricing packages that range between $10.00 a month and $230.00 a month. The packages have multiple features not found an many other platforms. 
Moosend's versatile pricing choices and low rates make it one of the most competitive marketing tools for emails out there, no matter what the size of your company is. Also, it has plenty of unique features that make it worth your money.
Moosend happens to be particularly helpful for an e-commerce-based business. It comes with a number of automation features, which should help you save a lot of time.
If you run a large company that sends an abundance of emails each month, and you require advanced email marketing tools – landing pages, for instance – then you might not be pleased by all the limitations imposed by Moosend. For many companies, though, it a cost-effective option in comparison to other email marketing software.